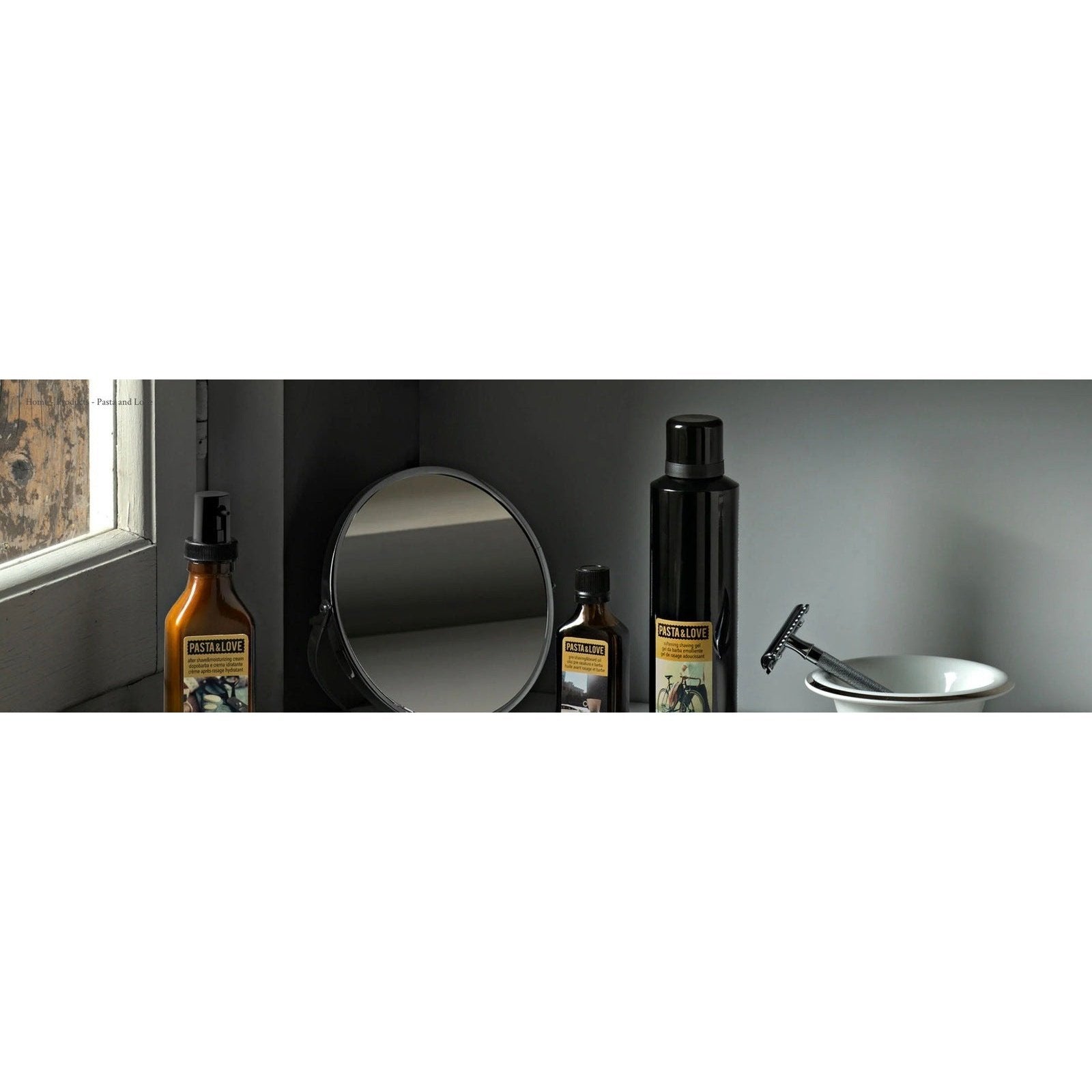 Pasta & Love - Essential products for Men
Want to elevate your daily routine into a moment of self-care? Meet Pasta & Love, our new shaving line that nods to two of the key foundations of Italian culture: good food and love.
Inspired by modern Italians' love for quality of life and attention to detail, Pasta & Love will help to create a simple, yet pampering routine.
Using Pasta & Love means supporting a model of sustainable beauty
Recycled materials
The Pasta & Love bottles are partly made with recycled glass: 34% deriving from post-consumer and 24% deriving from industrial waste. In this way, we generate a lower environmental impact.
Carbon neutral
The carbon dioxide emissions generated by the production of all the packs of the line are fully offset thanks to our partnership with EthioTress, which involves the reforestation of natural reserves in the northern region of Ethiopia at risk of desertification.
Alkekengi extract
All products in Pasta & Love are enriched with certified-organic Alkekengi fruit extract, which has calming and anti-inflammatory properties.
 The extraction was done using a green technology method, which allows for an even purer concentrate and a reduced environmental impact, compared to traditional methods.
Mediterranean scent
The Pasta & Love fragrance is citrusy, vibrant and sophisticated.
The top notes are dominated by lemon, bergamot and orange blossom, giving an immediate freshness. And notes of iris and patchouli follow, adding a delicate touch.